About Us
Who are we?

BioDocs-Lyon is a non-profit association of students and young PhD scientists. BioDocs events occur at the local and national level. This association is open to all students (undergraduate, graduate and PhD) in the field of life sciences. Its main goal is to:
·

Add value

to the PhD training and highlight the skills PhD graduates can use out of the laboratory area. BioDocs is dedicated to supplementing the traditional approach of PhD insertion in the universities or national research institutes by highlighting opportunities in the biotechnology industry, and the decision–making world.
·

Create

a knowledge

network

.
A strong reputation.

BioDocs-Lyon was founded in 1999 by Life Sciences PhD students. Today, the BioDocs–Lyon network contains more than 250 members from master students to young PhD graduates working in various kind of companies and institutions. These members are based in Lyon but also in Grenoble, St-Etienne and the USA. The missions undertaken by BioDocs-Lyon prepare its members for the challenges of the nonacademic scientific world, resulting in personal growth opportunities. BioDocs-Lyon takes pride in its results and it is now considered as a major player in Rhône-Alpes Biotechnology field.
BioDocs Main Activities:

·

Introduce

young PhD graduates or students to various companies by the so called "Table Ronde" (or "Round Table") where a professional is invited to give a presentation about his or her job.
·

Held in conjunction with 38

Globule

(another student association based in Grenoble) the

BIOTechno forum

is the culminating annual event. Students and experts from all over the Rhône-Alpes region come together in the spirit of promoting Life Sciences and PhD insertion in industry and biotechnology areas. It, generally, takes place in June and results in a successful meeting.
·

On the

national field

, BioDocs-Lyon is a member of the "Réseau BioTechno" (i.e "BioTechno Network), which is a national gathering of non-profit student associations organizing Biotechnology forums on all the French territory.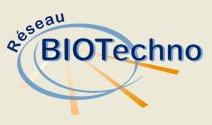 Association BioDocs-Lyon
Université Claude Bernard Lyon 1
Maison de l'université
43 boulevard du 11 novembre 1918
69622 VILLEURBANNE cedex
FRANCE